DiCAPac WP-C10s for Smart Phone
DiCAPac WP-C10s Underwater Waterproof Case for Samsung Galaxy / iPod Touch / iPhone / HTC Hero / Droid / HTC EVO 4G / Google Nexus One
Available in Black, Blue, Pink, Yellow, and Green Colour.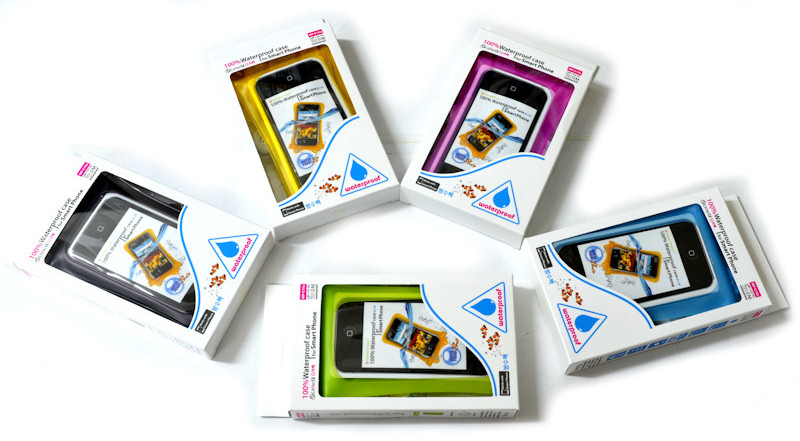 The DiCAPac case is fully waterproof to a depth of 5 meters (16 feet). It is also salt-water and UV (sunlight) resistant, this case will keep devices clean and dry in any conditions. Absolutely 100% waterproof and airtight and it will float if dropped in water.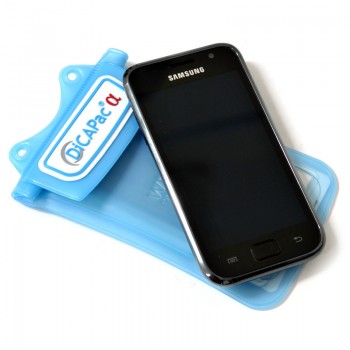 The DiCAPac zipper and Roll & Velcro opening makes sure insides stays free from water, dirt, dust, snow, rain or sand. It comes with a carry cord and your device can still be used while in the case through the special window from both sides.
Features
Guaranteed underwater performance for up to 16 ft (5m) depth
UV coated polycarbonate lens allow consumers to take clear pictures
Transparent and flexible case for convenient mobile phone/camera control
Reliable closing system with waterproof zipper and Roll & Velcro
JIS (Japan Industrial Standards) waterproof test 8 grades
Individual Quality check up
When using DiCAPac, phone calls are possible
Reliable protection from water, dust, sand and weather elements
You can Hear and Talk